Tenant Criminal Background Check Report from SmartMove
Making sure that you can trust your tenants is important. That's why we access millions of criminal reports to provide tenant criminal background checks that help property owners steer clear of problem renters. It's free to sign up for membership and landlords can later pass cost onto the renters who are interested in applying, meaning they never have to pay out of pocket for a background check.
We use advanced filters and industry best practices to search:
44 state criminal background checks*
Most Wanted Databases
National Sex Offender Public Registry
Benefits to Landlords:
370+ million criminal records searched, from both state and national databases
Results available within minutes
Available 24/7, from anywhere online
More detailed results
Credit bureau strength record matching delivers fewer false positives
*The National Criminal Report is subject to federal, state and local laws that may limit or restrict SmartMove's ability to return some records. Criminal results are not available to return for Delaware, Hawaii, Kentucky, Massachusetts, New Jersey, South Dakota, Wyoming, and Cook County, Illinois.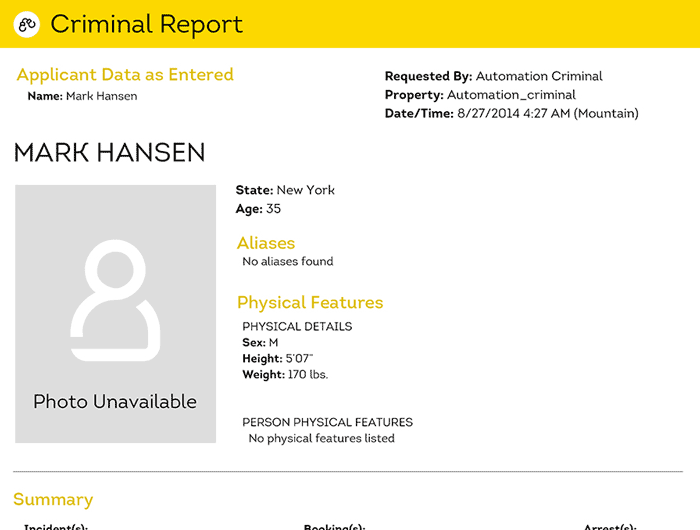 Key Points
Millions of criminal records searched, from both state and national databases
Credit bureau strength record matching delivers fewer false positives
Results delivered in minutes