Go Behind the Score with Tenant Credit Reports
Every screening bundle includes a ResidentScore to help you pick the right tenant. Some people want the details behind the score.
How do you get those details? By choosing the upgraded screening bundle that includes a tenant credit report after signing up for a free membership.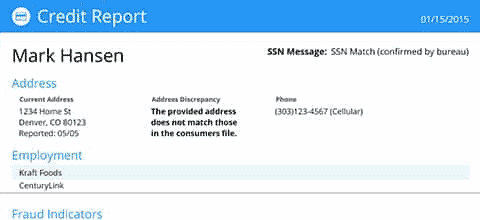 Tenant Credit Report: beyond the score
Our ResidentScore is designed to help you and other landlords like you make better rental decisions—and it's free for landlords who pass on the cost to renters. But that doesn't mean you won't have questions like:
What's in the tenant credit report?
How recent are the late payments? How late? How much was late? Who was paid late?
You can see these details for yourself when you upgrade to receive a SmartMove rental credit report:
The above details are a key part of the screening report
Formatted for tenant screening
View on your computer, phone, or tablet
Available without a physical inspection
Key Points
Formatted for tenant screening
View on your computer, phone, or tablet
Get the context behind the ResidentScore